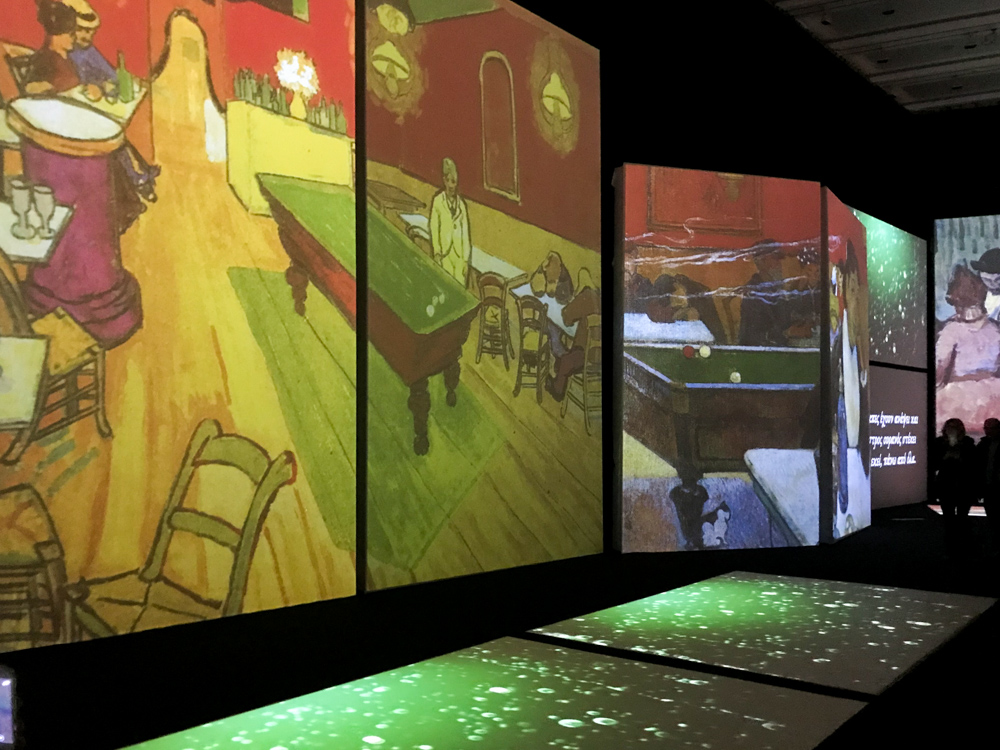 Van Gogh Alive The Experience.
I had the wonderful opportunity to visit the Van Gogh Museum in Amsterdam two and a half months ago before I booked tickets for the "Alive Experience". 
Let me first clear up some things: I like spending my time in museums. It actually travels you back in time to something that is absolutely not only worth mentioning it, but also educational and inspiring. When I leave a museum, I feel better for myself. I learned something.
But, unfortunately, on the other hand, museums tend to be overcrowded sometimes, so it requires a lot of time to examine every part of it and explore hidden corners. It also needs some patience just because there are many people around…and in front… This might require to visit the museum (if it's very big) more than one times and in my case sometimes my back hurts because of the endless standing.
So, the Alive Experience stretches the definition of the word "exhibition" and you just become part of it. How? You are simply surrounded by music and light that composes the art of Van Gogh in cinema quality. The music guides you to this path, the perspective view is becoming part of the art and quotes of his life are displayed on the walls. 
Although it really lasts for less than an hour, we stayed almost two. We enjoyed it that much. And in the end we started taking photos in front of his masterpieces, having the sensation that we are part of his paintings. 
We didn't miss a bit of it. His paintings, his story, his sources of inspiration, his beliefs… everything!
Until next time ♥