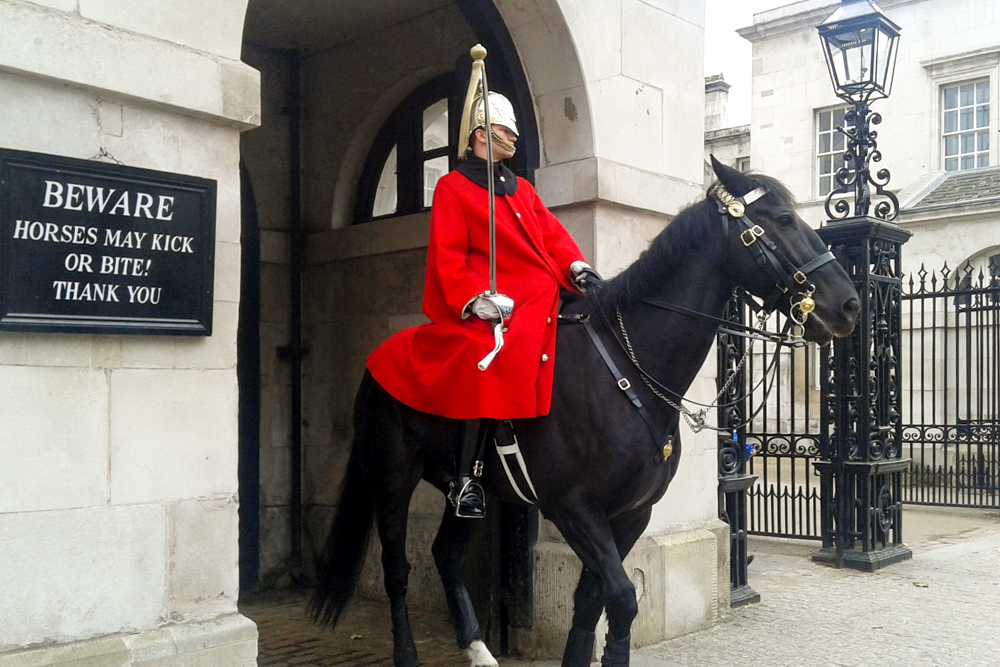 When London is Calling.
Every time I visit this fascinating city, I become a child again! I am walking in the streets of London always looking up, with my mouth open in admiration, like a 5-year-old girl full of wonder! Am I too small or is this city too big?
Well, to answer my first question, yes, I am  too small. In addition, London is big! Coming from Athens, the biggest city of Greece, being here, I feel like I am coming from a little town. Indeed, that is the exact proportion! And in a city that is always busy, everything can happen! Even I can get bigger!
In London, there is plenty of everything, everywhere! For me, it has only two negatives: Firstly, you can never predict the weather. You may also experience all four seasons within a day. Secondly, London is too expensive! Way too expensive!
There are so many things to do in London that you have to visit the city again and again in order to see everything (and this never ends).
Samuel Johnson once said: "When a man is tired of London, he is tired of life; for there is in London all that life can afford". And it's true. 
Below you will find places to visit in London and some advices. I know it's impossible to do everything within 5 or 7 days, but you will get the idea. For me, better choose what you want to do in London first and then have a mix and match from every category.
For example, visit the Changing Guard at the Buckingham Palace, go to Hyde Park and enjoy an afternoon tea. By night, choose a Theatre Play.
Next day, visit the British Museum, go to Westminster Abbey, take a picture at Thames River with the view of the Big Ben and the Palace of Westminster and enjoy a nice meal in the South Bank area.
Another day, visit the commercial streets around Oxford Circus, Regent Street and Bond Street, go to Harrods, the famous department store. By night, go for a drink at the Shard.
So here we go:
Tips:
Firstly, get an 

Oyster 

card so that you can travel on bus, tube, tram, DLR etc. Moreover, of course you need to download 

Citymapper

, the best application for public transport, cycling, even walking! I would suggest to walk in distances that can be walked, if not, take the bus so you can look outside, and lastly I would think of the tube for more distant areas. I have this as a rule, so that I can see the most.

In the United Kingdom, they drive on the left. So you have to keep in mind if you are coming from a country that drives on the right. The good news is that there are written signs on the roads telling you which way to look at.
Watch out for the buses! They are way too crazy when they are driving! Always double check when crossing the roads!
London is literally uploaded on the internet. (Ok, you know what I mean). There is absolutely nothing you can't find online.
Always check for discounts online wherever you go. Especially for tourist attractions, but for theaters as well.

Be aware to 

check for pre-booking, as there might be a chance of sold out performances if you try last minute. (Especially if there are celebrities on stage, you might want to check for pre-booking even months before)
If you run out of battery on your cell phone, it's good to know that Starbucks (and other chain coffee places), have many plugs to charge your phone or your laptop. My personal favorite Starbucks was at Great Portland Street where they offer the (amazing) wireless charging system. (Yes, I am a little bit geeky so I get excited about stuff like this :P)
Tourist attractions:
Eating and Drinking:
London is the culinary capital of the world, therefore; you can find all the cuisines of the world here. However, do not look up for your local cuisine! I am sure you won't miss it for just a few days. Try something new! Try the English dishes to a pub, like fish and chips or a full English breakfast or Sunday Roast or Shepherd Pie etc. Something important for the pubs:

It's self-service

. So do not wait for the waiter to come and take your order.
Drink tea as a proper British! Try different tastes, experience yourself! Even if you don't like drinking tea, I am sure that once you find your taste,

you will love it

!

Near Bond Street, you will find 

St. Christopher's Place

.

A small area full of pubs, restaurants, coffee places and delicate boutiques

If you visit the famous international chain of bakery restaurants "

Le Pain Quotidien" try the almond croissant! It is the best I have ever tasted.
Around Halloween, I loved drinking nearly every day the Pumpkin Spice Latte from Starbucks!

One of my favourite pubs in London is 

Churchill Arms, located on Kensington Church Street. There are flowers everywhere! Outside, inside, EVERYWHERE! Depending on the season, different flowers are hanging in every possible corner of this amazing pub and Thai restaurant!

Visit the 

Upper Street in Angel district for coffee shops, trendy bars and restaurants from all over the world! It is amazing!

Enjoy a dinner or a cocktail at London's highest and best view at the 

Shard 

skyscraper

. 
Things to do:
Shopping:
More things to do:
I believe I have covered some of the most well-known spots of the city. More posts will come about London and other facilities this amazing city can offer!
What are your favourite places in London? Until next time…
Hugs and kisses ♥
The pictures are from my recent trip to London.