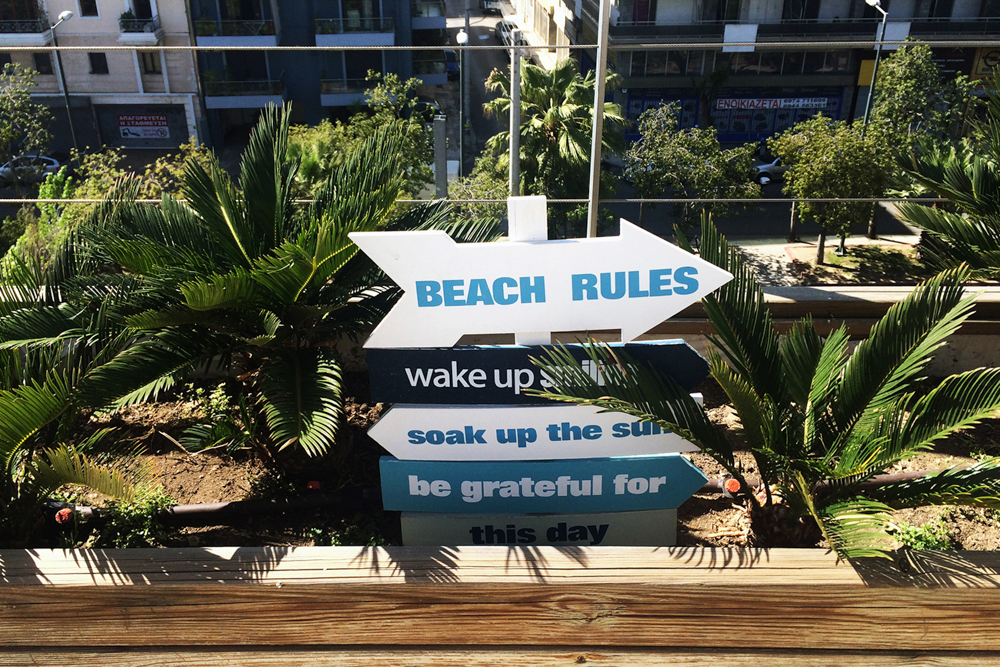 Open House Athens.
Having studied Architecture, it is in my nature to be curious about what is on the inside of many private buildings. Admiring a building from its exterior, makes me wonder how it is to be lived. The annual festival of architecture and design, Open House Athens has come to cover that gap for people like me.
The concept of "Open House" started in 1992 in London and since then, many cities around the world have adapted it. Every year and just for a weekend, many private and public buildings of architectural significance, open their doors to the public for free.
"Open House Athens" was founded in 2013 and since then; many Athenian buildings participate in this event displaying outstanding architecture to the visitors.
This year, 91 buildings participated and 450 volunteers welcomed us to the buildings. I decided to participate in this event and try to see as much as possible. So, I purchased the book of the buildings for 2016, marked everything I was interested to see and in the morning of 16th April I wore my trainers and begun walking from one building to the other. Little did I know that visiting all the buildings in my list, was impossible, mainly because of the following reasons:
Since many buildings attracted many visitors,

the queues were so long

and every time only a small amount of people were attending the guided tours.

Each building had a specific timetable.

They might be open from 13:00-16:00 only on Saturday for example. Therefore, even though many buildings of interest were close to each other, there was no way to visit if timetables didn't match. So on Saturday I was able to see only 5 buildings out of 11 that was my initial plan.
Next day, I was more organized and I managed to see more buildings.
At the end of the weekend, I was exhausted  from walking all day for two days, standing in queues, going from one neighbour to the other for more than 15 hours overall. My feet were bleeding but I didn't regret it!  Not only did I get the chance to visit places I couldn't under normal circumstances, but I also learned their history. Can't wait for the next Open House. 
The places I've visited:
Railway Carriage Theater (The locomotive and carriages from 1927 to the late 70s, at Rouf Station) 
Found.ation (An innovative space that works as a business incubator and a cooperation space that accommodates corresponding actions)
Thission Lofts (A neoclassical industrial building of 1927, which in 2005 was converted into loft-type residential building)
Apartment building in Gazi (Private block of flats constructed in 2011)
Old Parliament House Athens (Nowadays, it houses the National Historical Museum)
Alice Inn Athens Hostel (Renovation and conversion of a neoclassical residence into a hostel)
Angeliki Hatzimichali Residence (A three-storey residential building built in 1924 that now houses the Centre of Folk Art and Tradition)
City Circus Hostel (a neoclassical building that was formed to a Hostel by the owner and architect )
In(n) Athens Hotel (A 1920 building converted into a hotel in 2015 )
Cocomat Hotel Athens (The former "block Z. Lorentzatos" built in 1935 that was renovated in 2015)