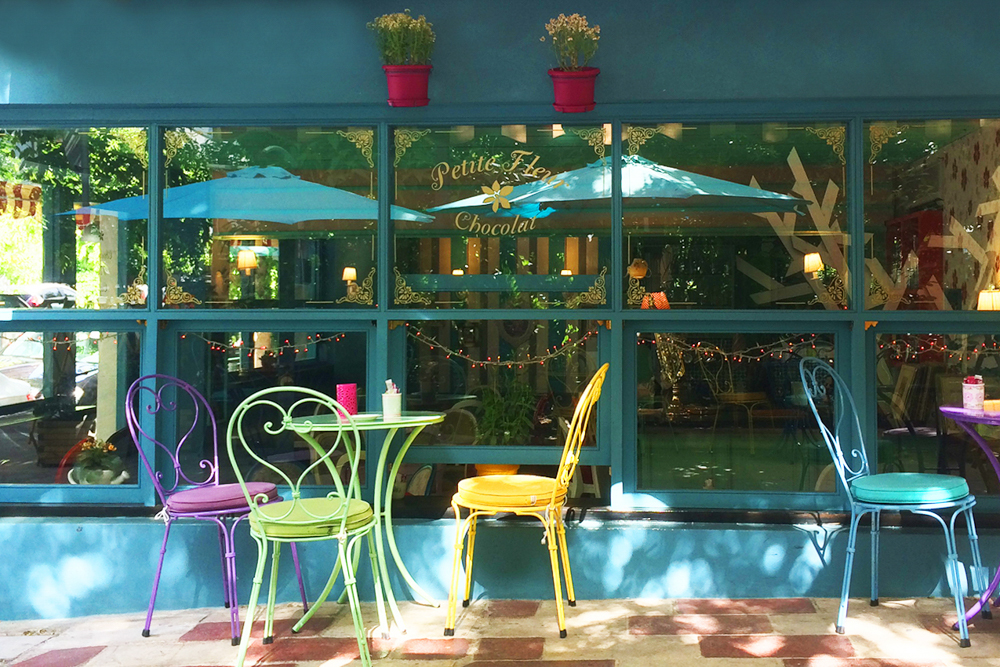 Petite Fleur Pangrati. 
One of my greatest pleasures is coffee and especially cappuccino. My friends say to me that it's not the coffee that I enjoy the most but the milk in it, since I always add a lot of milk in my coffee. 
Some months ago, the new shop of the coffee chain Petite Fleur opened in Pangrati (quite close to metro station "Evangelismos").
Petite Fleur is very famous for its heavenly chocolate drinks, but I also love the Cappuccino Fleur. It's a wonderful combination of cinnamon, orange and chocolate cappuccino. Last time I also tasted Red Velvet Cake and it was delicious!