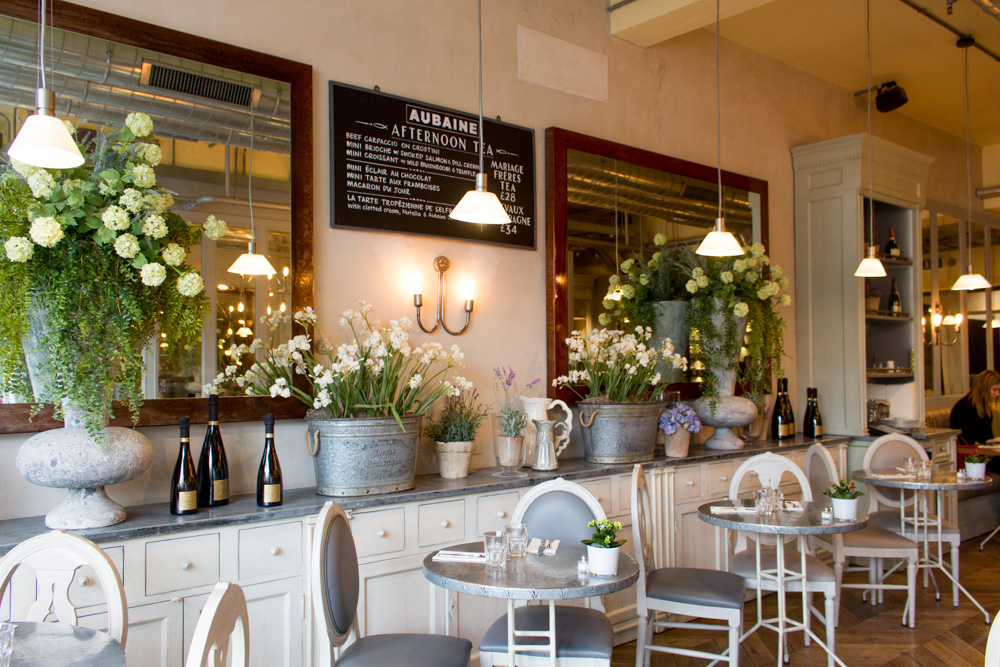 Aubaine Selfridges.
Getting to know a city and act as a local, it requires time and dedication. And in my case, it requires a lot of time because well… this is London baby!
Even though I am quite confident that I know the city pretty well, London is here to surprise me all the time! The more this city surprises me, the more I am getting excited!
Some days ago, I came across a photo on Instagram, displaying an amazing place somewhere in London. Instantly, I looked at that place and I found out that it was on the second floor of the Selfridges department store. 
I was quite surprised it was in Selfridges – a very famous store that I have visited many times- and hadn't noticed Aubaine before.
Selfridges is located in one of the most famous streets of London, in Oxford Street. It was named the world's best department store twice in the last 5 years and it's the second biggest department store in the UK. The first one is Harrods which is also the biggest department store in Europe.
Aubaine is a chic french bistro restaurant with elegant decoration and the perfect place for a shopping break. But the most beautiful part of Aubaine, is close to the windows where during day, natural light is vibrant and the amazing flower decor hanging all over the ceiling creates a feeling that you are inside a wisteria garden. Even though I knew that wisteria was fake, it was still impressive!
When I visited Aubaine, it was full of people and even though I tried to snap some pictures, it was nearly impossible! I decided to have a coffee instead and maybe I could come again some other time where it would be more calm. About 5 minutes before I leave this beautiful french bistro, I had a small chat with Albion, who is working for Aubaine and he suggested that I should come the day after, early in the morning if I wanted to take some more pictures and that's what I did! 
Thank you very much Albion for all your help! 
Unitl next time ♥
Aubaine Selfridges
2nd Floor, Carphone Warehouse,
400 Oxford St,
London W1A 1AB