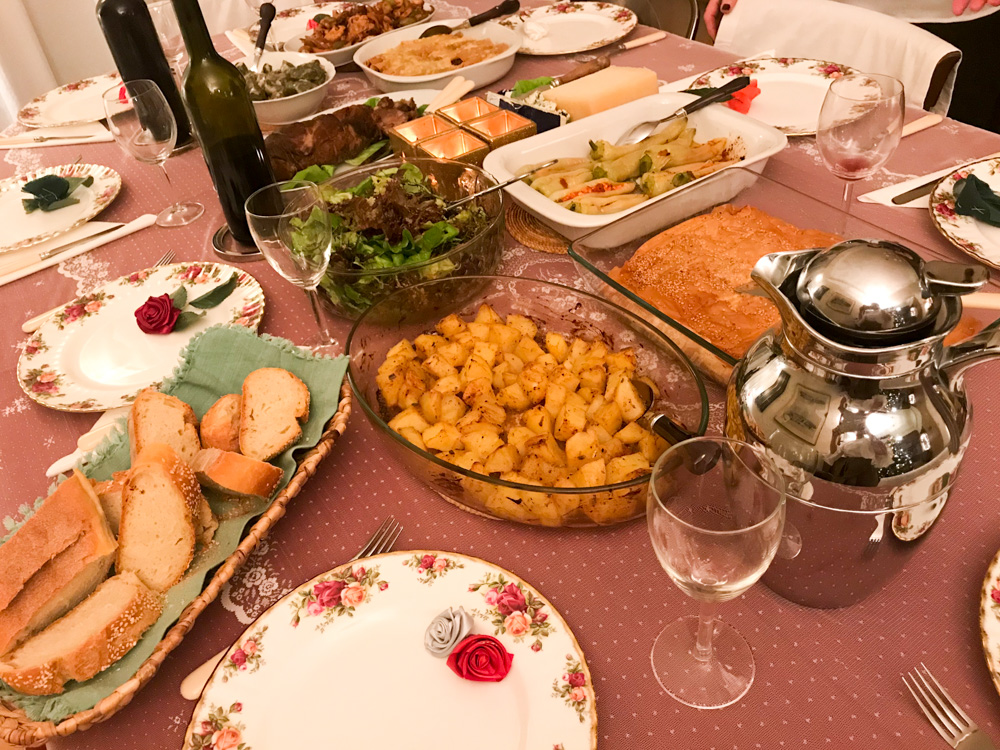 The most hyggelig time of the year.
Hygge is a Danish world and in free translation, it means coziness, togetherness. It's a way of life and lately, a way of my life.  
I know that some people don't find Christmas such appealing as others. I have close friends of mine who think so. Others believe that Christmas is for children, and not for adults. I believe that in order to be happy and fulfil, you need to make some effort anyway. I am not particularly saying to follow all Christmas traditions, you don't even have to decorate if you don't like it. But try to be cheerful, make dinners for your beloved ones, go out and indulge in to this cheerful atmosphere. It will surely be a boost to your mood.
Interpret the holidays to your own cheerful way of living and don't be a grumpy cause if you are, life will surely treat you like this. 
Light up some candles and read a good book, be with your loved ones, enjoy a cuppa, visit your favourite places, create your traditions. Treat yourself and the ones you love with gifts. That's what Christmas is all about and nothing more. 
Let's agree to something: treat yourself like this everyday of the year. For better or worse… it will pass… after all we deserve a happy life. Let's make it!
Below are pictures from my Christmas holidays in Athens.
The shops that I had visited are:
Cue Bistro – Spirou Merkouri 31, Athens, 116 34
Slim Bites – Patriarchou Ioakim 37, Athens 106 75
Monsieur Cannibale – Pl. Profitou Ilia 2, Athens 116 35
Hobbs – Leof. Pentelis 110, Vrilissia 152 35
Coffee Berry – Voukourestiou 11, Athina 106 71
Happy new year ♥
Athens
Hilton
Voukourestiou Street
Hilton
Hilton
Hilton
Cue Bistro
Cue Bistro
Cue Bistro
Cue Bistro
Voukourestiou Street
Hobbs
City Link
Coffee Berry