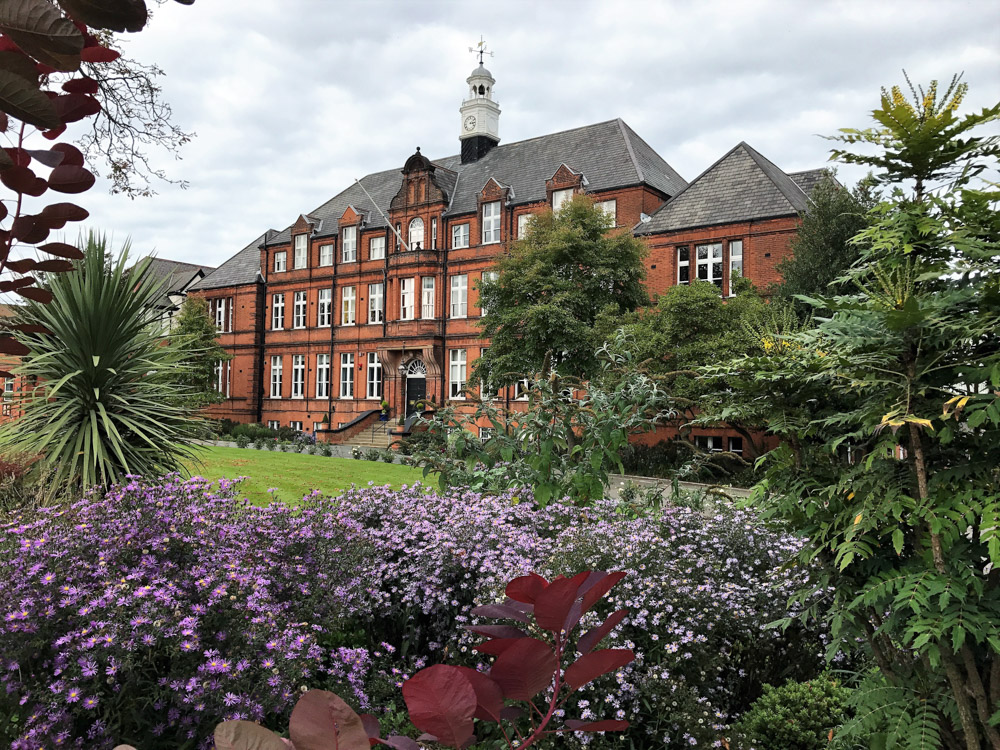 Saturday in Dulwich.
 It's always exciting to discover a new neighbour and lately I visited Dulwich which is in zone 2 in South London, just 14 minutes from London Bridge station.
For starters, me and my friend visited West Dulwich Fresh Food Market which has a vast variety of fresh produce.  The market consists of organic seasonal vegetables, free range sausages and burgers, daily products, fresh fish and a florist. Everything seemed delicious but I had to wait because my friend promised me that I would taste an amazing brunch  in a while somewhere in the oldest street of East Dulwich!
The oldest street of East Dulwich is Lordship Lane and besides the fact that it's full of all kinds of shops and sites, it is also home of the "Concrete House"  the only surviving example of a 19th-century concrete house in Britain built in 1873. Our stop for a coffee and that special brunch, was at East Dulwich Picturehouse & Cafe.  The brunch was just dreamy and I just can't wait to taste it again! A banana bread with ricotta, blueberries,  pecans and maple syrup!
Our last stop was at the Dulwich Picture Gallery, the first pubic art gallery in Britain which is situated in Dulwich Village, about a 20 minute walk from Lordship Lane. On our way to the village there were beautiful picturesque buildings all over the place, making this walk really pleasant and peaceful. When we arrived in Dulwich Village, there were plenty of pubs and restaurants all over again, forgetting that you are close to a big city though. It felt like I was in a beautiful small village far-far away from the city. It  seemed like everyone knew each other, taking a Saturday evening walk with their children and friends or enjoyng a nice chat over a pint of beer. But the best surprise for me was yet to come when we arrived in Dulwich Picture Library. This was actually the reason I wanted to visit Dulwich so much. The Dulwich Pavilion, a low-cost meporary Summer Pavillion which was designed by London based practice IF_DO, ahead of this year's London Festival of Architecture.  The Dulwich Pavilion was open from 2nd June until 8th October and it is also a 2017 winner  of the American Architecture Prize.
Well what more could I ask from a Saturday walk?
It was warm and sunny (mostly!)