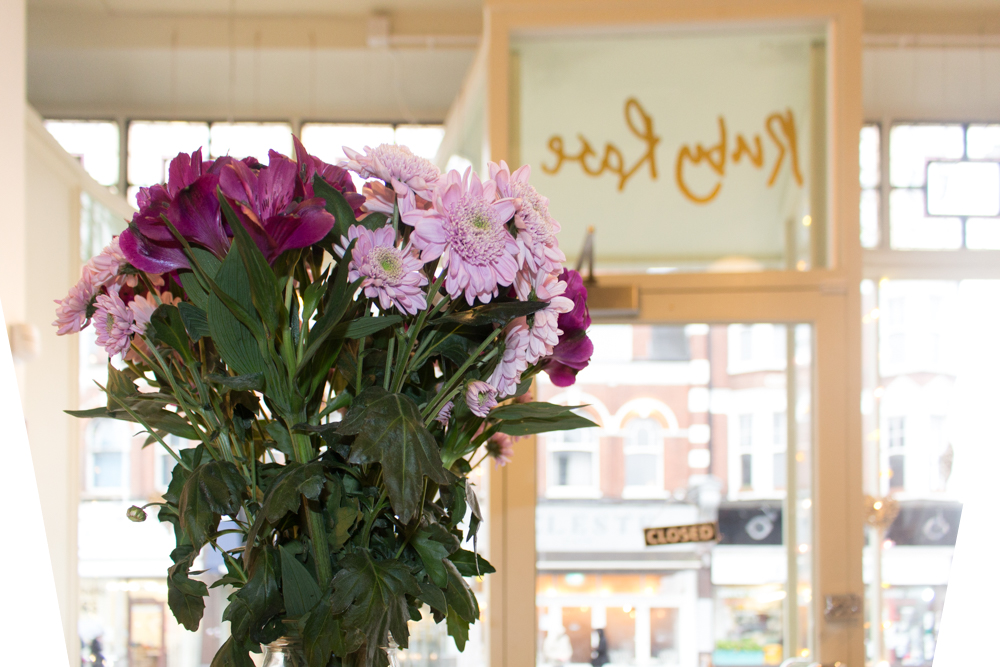 Ruby Rose N8.
A bit far away from zone 1 in London and closer to where I live at the moment, there is this small lovely coffee shop.
From the moment I stepped in, I already knew that I would love it! This Swedish coffee shop has a very homely atmosphere and a warm, Swedish decoration (my personal favourite!).
The owners are very friendly, the kind of people you feel that you know for years. Coffee is very good (I had a latte) and it comes along with refreshing mint water. Next time I will visit for a fika. ♥
Fika is a Swedish coffee ritual which means coffee break and socialising (it is usually a coffee break from work with colleagues). Fika is often accompanied with pastries and baked goods. Most of the times, it is accompanied with cinnamon rolls (kanellbular), that is sweet -delicious- rolls with main ingredients flour, sugar, cinnamon and butter.
The most amazing thing is that not only you can taste freshly made cinnamon rolls, sourdough bread, lemon tarts, vegan food and many more, but you may also watch the preparation as Helena, one of the owners, is preparing the recipes, in a central place of the shop. This means that the food menu changes regularly and it is always a nice surprise!
I am glad I found this amazing coffee shop with such sweet owners! It's always a pleasure meeting friendly people that smile and are passionate about what they do! 
I can't recommend it highly enough if you like small and quiet places to chat or to read a book, followed by coffee and great food. ♥
Ruby Rose
46 Broadway Parade,
London, N8