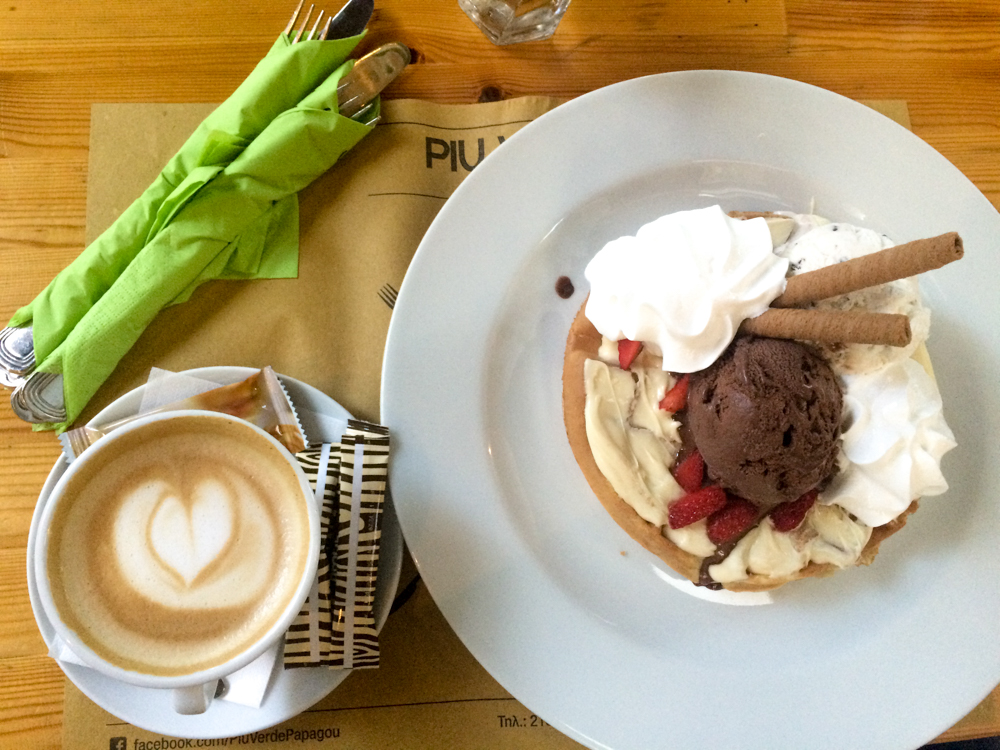 Piu Verde More Green.
I hadn't planned anything for Friday night until a friend of mine called me and we decided to go somewhere to catch up. No idea where we would go, just that she would pick me up at 19:00.
I took a quick shower thinking of where to go, but there was nothing special in my mind. While I was drying my hair, I was listening to Rose Garden and that is where I came up with the idea of going to "Piu Verde". I hadn't been there for quite some time… I think more than 6 years. 
Piu Verde in Italian, means More Green and that is exactly what it is. It is located in a unique landscape filled with pines, an artificial lake and streams. It is ideal for just a coffee or maybe dining at the restaurant or for a cocktail at the bar. You can go with your friends, your family and kids or even for your first date. This place is ideal for any occasion. At first, I was thinking that a visit was worthwhile only during summer. Nevertheless, my friend told me that during the winter it is great as well.
I had heard of the delicious waffles that they make in the Piu Verde so we ordered a chocolate waffle with strawberries and whipped cream and it was sublime! For a moment, we both felt guilt for the extra calories, but what the heck. Life is short! Order the dessert first!
We had a great talk about everything and I tried to take some pictures, but unfortunately, there were too many people and waiters were coming back and forth all the time. Since I was with my mobile, the result wasn't the desired one, but anyway, you can get an idea of the general atmosphere. 
For anyone who visits Athens, this place is a very good choice for a lazy evening! It is located in Papagou Grove, it's not in the center of Athens so you can reach it either by car, or by taxi (it takes about 10 minutes from the center of Athens considering normal traffic).
Until next time ♥