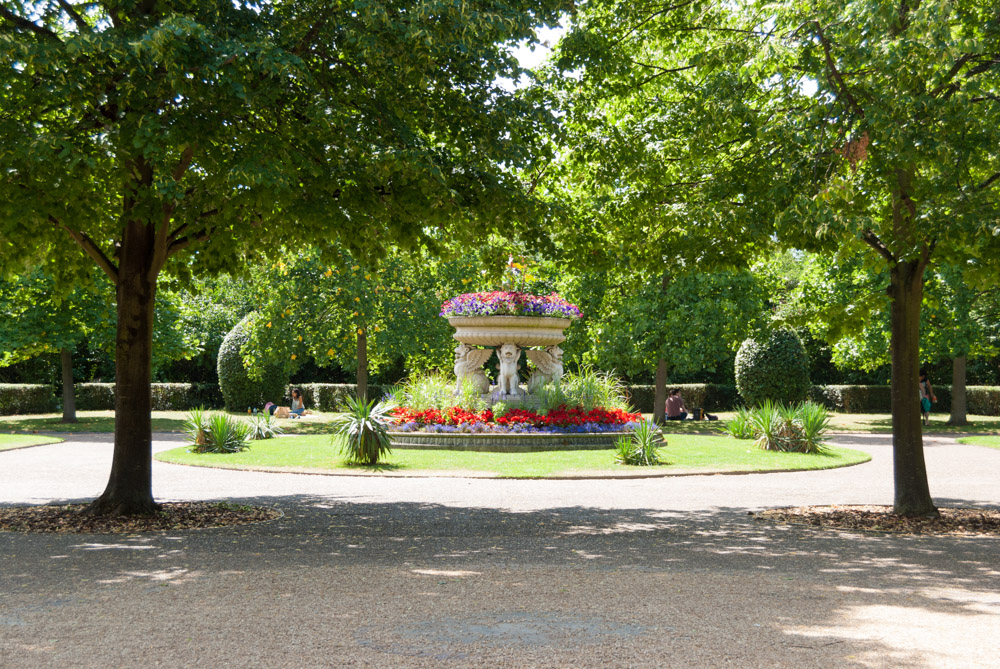 Picnic in Regent's Park.
A park is never too far away wherever you are in London.
…and if the weather is sunny, then a day at the park is an excellent idea. If the weather is that hot, (usually it isn't though..) you can also swim in some parks, like in Hyde Park or in Hampstead Heath!
Last time we visited, we went for a picnic in Regent's Park, in a sunny London day (26 °C). We brought many desserts and snack food along with drinks in a beautiful picnic basket. (well… we couldn't fit everything there so we brought a backpack as well…).
The highlight of the day would be probably when we've played Frisbee (where I couldn't believe how bad I was at the beginning) and when we tried to fly a kite (but with no luck).
Regent's Park combines beautiful gardens (Avenue Gardens and Queen Mary's Gardens with more than 12,000 roses) and tree-lined pathways, with sports facilities, London Zoo, an Open Air Theatre and Primrose Hill for breath-taking views over the city.
It is one of the 8 Royal Parks in London and it is probably my favourite one. Below you may see why 😊 
Until next time ❤