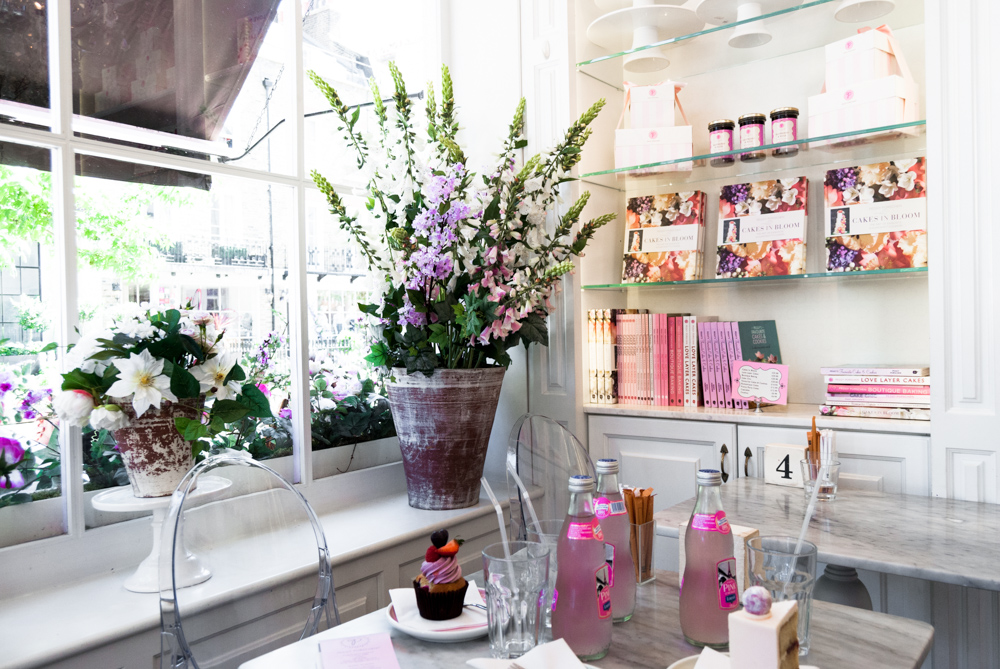 Peggy Porschen Cakes.
Fairytales do come true… or at least you can create them! This is what I felt when I first visited this wonderful pinky corner in Belgravia!
This shop is perfectly decorated in a girly look. The main colours are baby pink and white and all the decorative elements carefully chosen. The entrance is covered with flowers and a pink bicycle with a basket full of colours which completes the picture of this dollhouse. The majority of the visitors are girls (well.. expected…) and I believe it's the most photogenic shop I've ever been. Everybody takes pictures of every little corner all the time. And I must admit… the place was created to be 100% picturesque!
This time we tasted a salted caramel cupcake, (it was so good, we ordered it twice), a lemon, raspberry and rose layer cake and a vanilla cloud layer cake! Although my favourite still remains the Glorious Victoria layer cake 🙂 
So far, one of the best places to spoil myself over a cake in London!
Peggy Porschen
116 Ebury St, Belgravia,
London SW1W 9QQ
Until next time  ♥