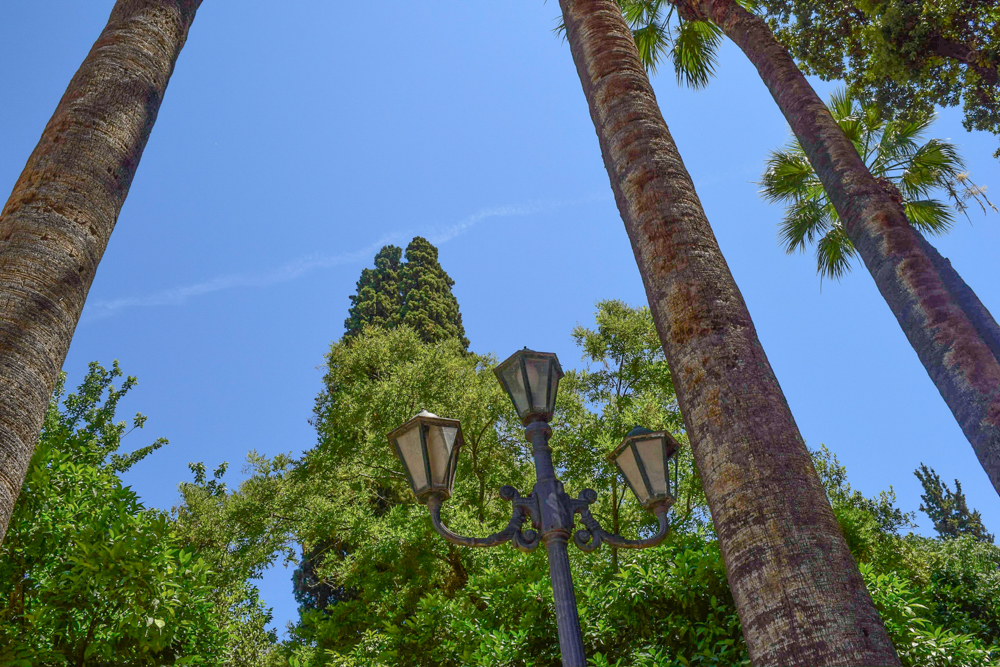 National Garden of Athens.
In my spare time, I love grabbing my camera and snapping photos around the city. Even though I am still learning the camera and all the different perspectives along with all the technical stuff, I am always trying to capture what I see from my point of view.
One of my latest journeys was at the National Garden of Athens. I believe it is a wonderful place to escape away from the busy center of Athens to a green oasis, well protected from the noise.
Queen Amalia envisioned it in the 19th Century and it used to be the Royal Garden.
The beautiful herbage, the duck pond, the children's library, the Botanical Museum and the open-air coffee house, will reward you into this peaceful place.
Whenever I visit the National Garden, I always find myself lost in the narrow labyrinth paths and always discover a new corner of this public area of 38 acres. I enjoy taking photos of the different flowers and whenever I feel like to drink, there is also a little corner to taste a frozen lemonade. 
The last time, I also ate sesame bread rings (Koulouri Thessalonikis – you must try it!) from the street vendor that is located just outside the main entrance.
The National Garden, (or the Royal Garden), is located between Syntagma Square and the Panathenaic (Kallimarmaro) Stadium. The entrances are three:
The main entrance is from Amalias Avenue (right next to the Greek Parliament on Syntagma Square)
The other two entrances are from the Herodou Attikou Street (where the Presidential Palace and the Maximos Mansion are situated) and from the Zappeion Megaron.
National Garden is open to the public every day from sunrise until sunset and it's the perfect place to stroll around or have a picnic, while you are still in the heart of the city.
Until next time ♥