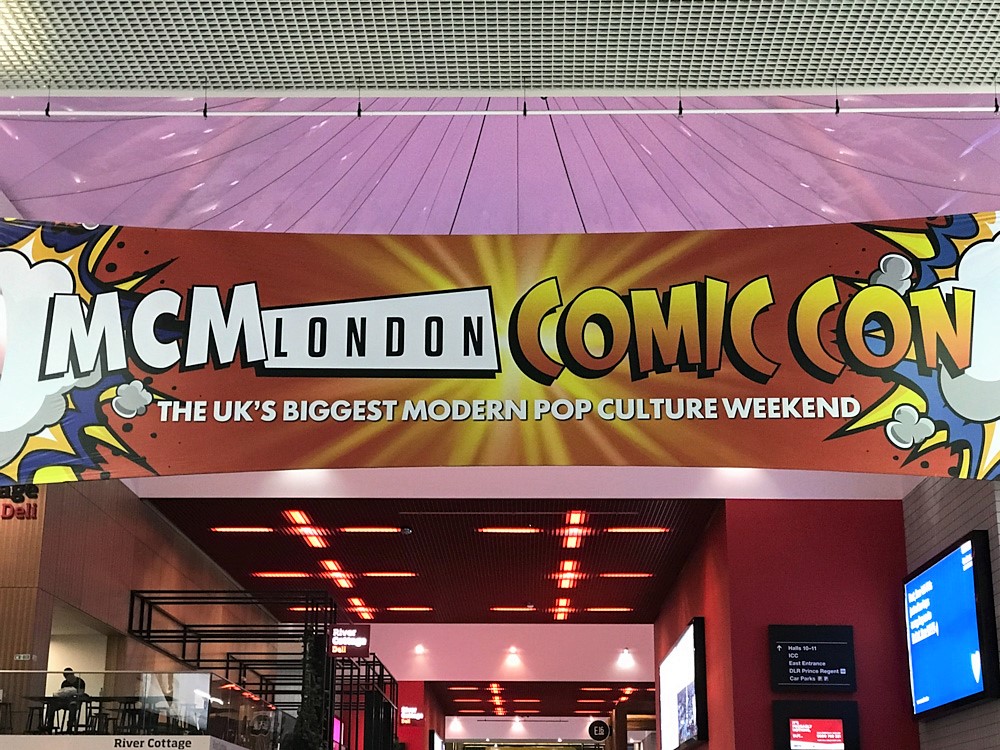 MCM London Comic Con.
Welcome to Comic Con! Who isn't a bit of a geek?
I grew up with superheroes such as Spider-Man, Superman, Batman, etc. I am also a big fan of Candy Candy and Heidi the girl from the Alps and I used to play Arcade games, Atari, Game Boy. When I grew older I became a Tolkien fan and I love RPG's. Lately I enjoy as much as everyone else Game of Thrones, Sherlock, The Big Bang Theory etc. So visiting MCM London Comic Con was making sense and I couldn't wait for it! A place that movies , comic books and games come to life!
From the first moment we arrived, I was really impressed by the amount of cosplayers and their fascinating make-up as well as the fact that they were always "in character"! We got to meet some Stormtroopers,  (security was tight♥), many Marvel  superheroes, we saw the Batmobile and we took a seat on the Iron Throne which was more than satisfactory!  There was plenty of memorabilia to buy, many theatre spaces and interviews of many guests from popular media. There were also some famous TV and movie stars and among others we got to see Julian Glover (Game of Thrones and Indiana Jones), David Bradley, (Game of Thrones, Doctor Who, Harry Potter), Andrew Scott (Sherlock) and Alexander Vlahos (Versailles).
Totally worth it!
See you in 2018 Comic Con!