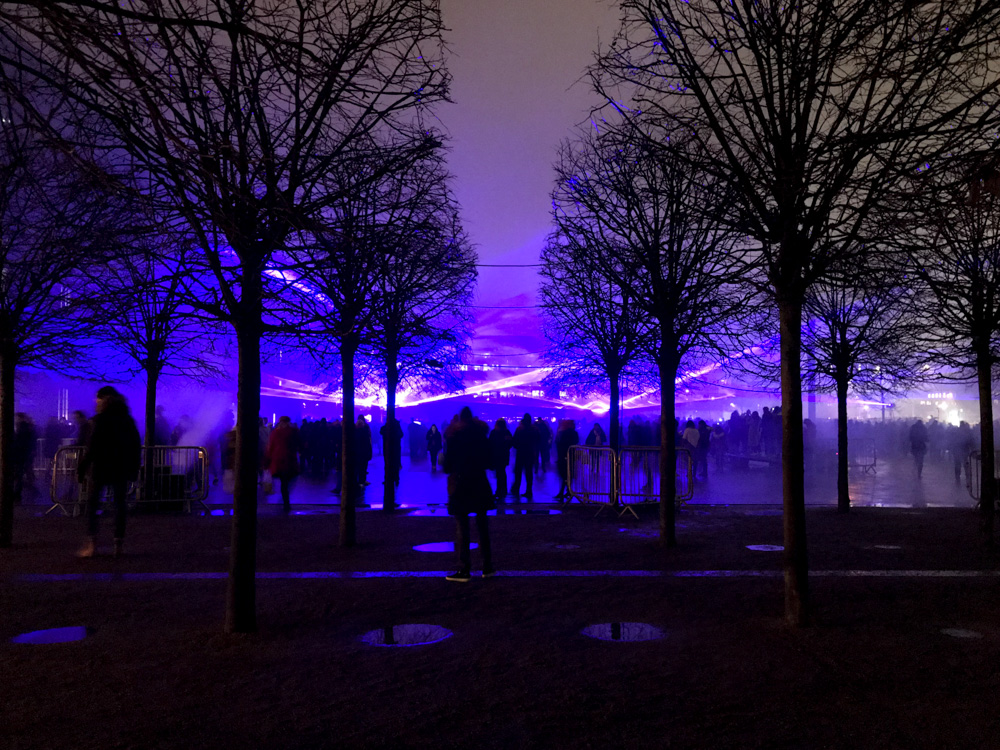 Lumiere London 2018.
The Lumiere London light festival showed a lively, vibrant and spectacular face of London streets in the mid of January! A great way to beat the January blues and brighten the nights, London Lumiere returned for the second time and it was dazzling! The festival took place over four evenings, from 18th until 21st January, and there were various artwork installations from leading UK and international artists around the city. I tried to visit as much as I could, despite the very cold weather! Knowing that Lumiere London attracted more than 1.3 million visitors back in 2016, all places were really crowded and taking photos without being distracted was impossible! 
Nevertheless, walking around the bright parts of London, made me feel like I was experiencing the city alongside the artificial lights. Since the majority of the installations were interactive, I felt like I was playing with the light, or being part of the installation. In any way, the light was telling a story!
Check the photos below and you will see on your own ♥
The Wave
The Wave
The Coca-Cola London Eye
The Coca-Cola London Eye
The Coca-Cola London Eye
The Coca-Cola London Eye
Westminster Abbey – The light of the spirit (Chapter 2)
Westminster Abbey – The light of the spirit (Chapter 2)
Westminster Abbey – The light of the spirit (Chapter 2)
Westminster Abbey – The light of the spirit (Chapter 2)
Granary Square – Waterlicht
Granary Square – Waterlicht
Granary Square – Waterlicht
Lewis Cubitt Park – Entre les rangs
Lewis Cubitt Park
King's Boulevard – Lampounette
King's Boulevard – Lampounette
Lewis Cubitt Park
Battle Bridge Place -IFO (Identified Flying Object)
Oxford Circus – Origin of the World Bubble 2018
Oxford Circus – Origin of the World Bubble 2018
Oxford Circus – Origin of the World Bubble 2018
Regent Street
Regent Street – Frictions
Piccadilly Circus – Voyage
Piccadilly Circus – Voyage
Piccadilly Circus – Voyage