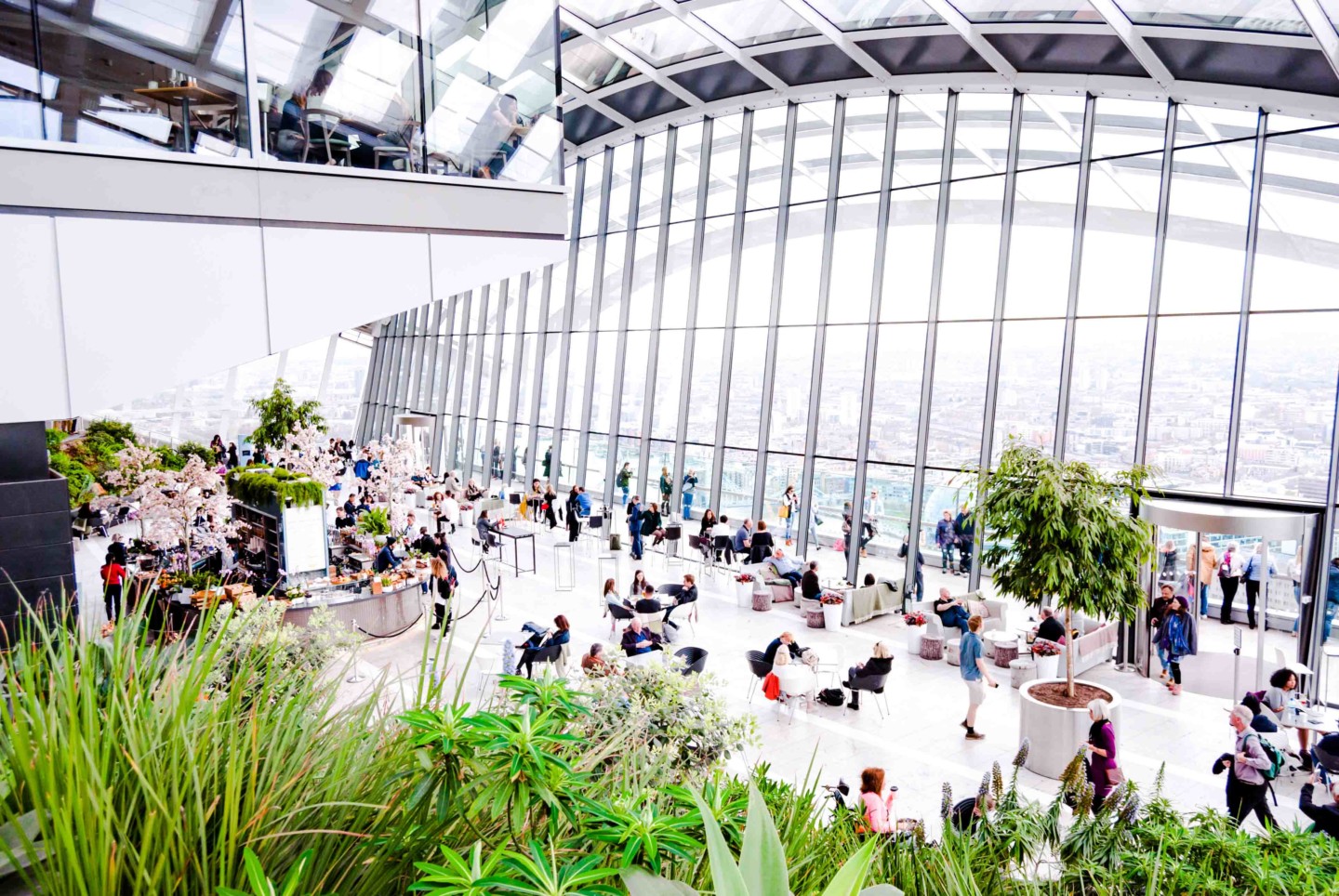 London Sky Garden.
There are many skyscrapers that offer an amazing London view, such as Sky Garden, the Shard, the Gherkin etc. But Sky Garden is actually free to the public.
It is actually a public space garden that is located on the 37th floor at 20  Fenchurch Street, the so called walkie-talkie (because of its unique shape Sky Garden offers one of the most spectacular views of London just because it lies in the middle of everything! Inside, there are gardens, restaurants and a bar. Taking photos from Sky Garden wasn't difficult at all as the indoors garden is stunning and the view from the outside is amazing. When we came back home I liked almost all of the photos we took and that doesn't happen a lot…
After the photo shooting, we took a coffee break and we tried a quiche and the most delicious cheesecake ever! I had to re-order a second one to make sure how tasteful it was and the only thing I was thinking was that I wanted a third piece as well!
Well.. now that I am thinking about it.. I will revisit just to taste another winterberry cheesecake while viewing the Shard and London's skyline 🙂
Until next time ♥ 
PS: You can book your free visit, here: https://skygarden.london/booking
Sky Garden
1 Sky Garden Walk
London
EC3M 8AF