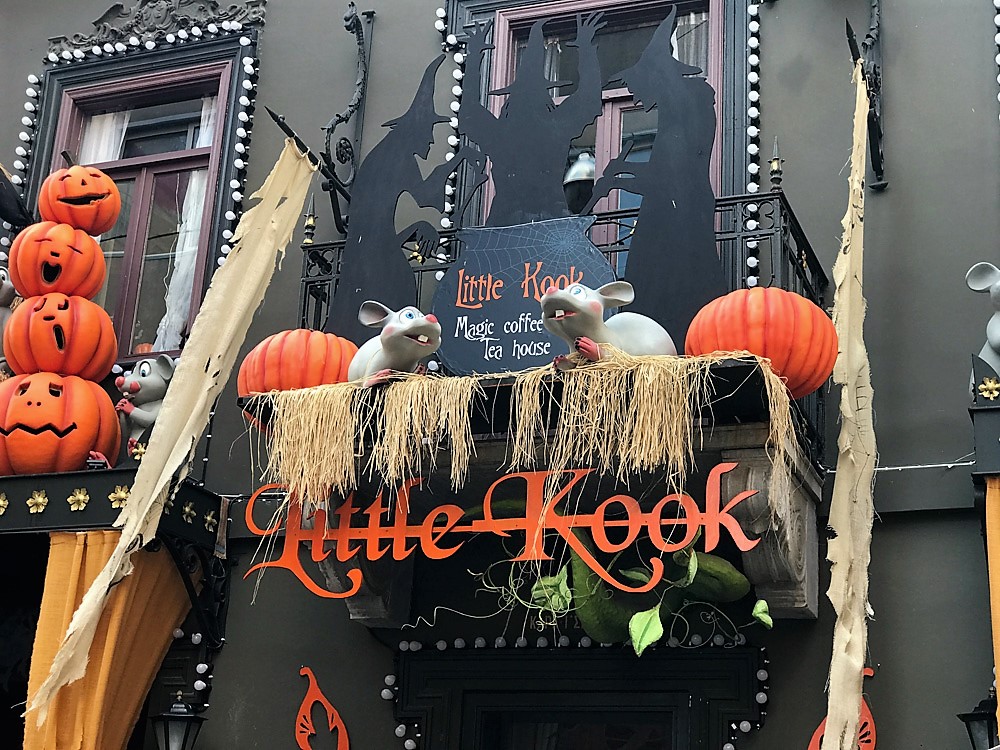 Little Kook Halloween.
Do you believe in magic?
I found myself in wonderland  and right in front of my eyes this happened:
…
"Alice: [turning down an offer for a cup of tea] I'm sorry, but I just haven't the time!
March Hare: The time! The time! Who's got the time?
Alice: I was sitting on the riverbank with uh… with you know who…
Mad Hatter: I DO?
[chuckles]
Alice: I mean my C-A-T.
Mad Hatter: Teeeea?
March Hare: [slices a tea cup in half] Just half a cup, if you do

".
Little Kook always amazes me with its dazzling, peculiar decoration, which aims to transport you in fairytales and fantasy worlds. I remember the first time I visited, how impressive the gigantic dragon was on the top of this black building. I was wowed by the detailing on the interior and the exterior of the shop. I doubted that even someone with great

observance

could remember every little corner of it.  And that's where I couldn't believe that Little Kook could change decoration according to seasons. This time of the year, it's Halloween here. And everything, the décor, the awesome costumes of the waitresses, the classical music… everything is scarily Halloween! Really, amazing and so far, the most Halloween place I've ever been!! 
Try the delicious cakes over a cup of tea or a coffee and just free yourself into a fantasy world!
Just because it attracts locals and tourists, during weekends there can be a long queue, but if you visit during weekdays it's much easier to find a table. 
Little Kook themed cupcake shop is located in one of the most centred spots of Athens, in Psirri district and very close to Monastiraki metro station.
Don't miss this wonderland feel!
🎃