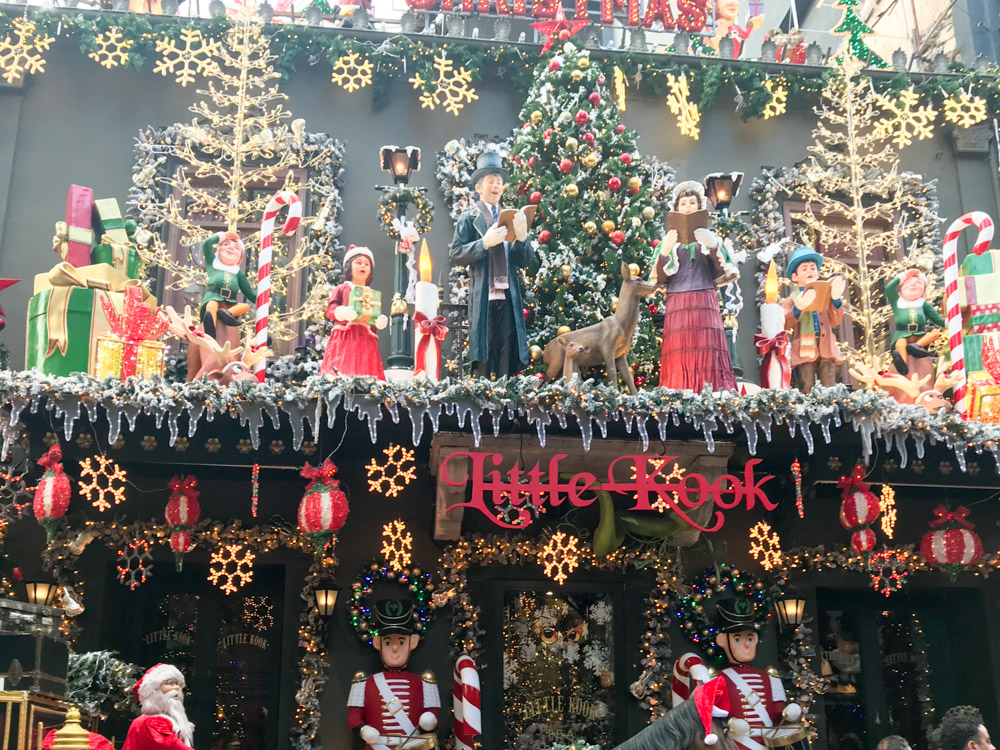 Little Kook Christmas.
Once upon a time there was Little Kook and his dreamy world. Little Kook loves Halloween, Fairytales, Mystery, Magic, and most of all, Christmas! He welcomes us everyday to his themed shop for a cake and a cuppa.
I have visited this shop so many times, and it always leaves me in awe! (You can also read an oldest post here about Little Kook in Halloween). It is also been expanded around the area so it's kind of Little Kook's dreamy village. 
Have patience because you might wait in a queue to enter but it's totally worth it! This time, along with our coffees, we also ordered multiple layers of waffles with chocolate. Yum!
They say a picture is worth a thousand words, so you can take a look at the pictures  below and see this super cute world of fairytale: