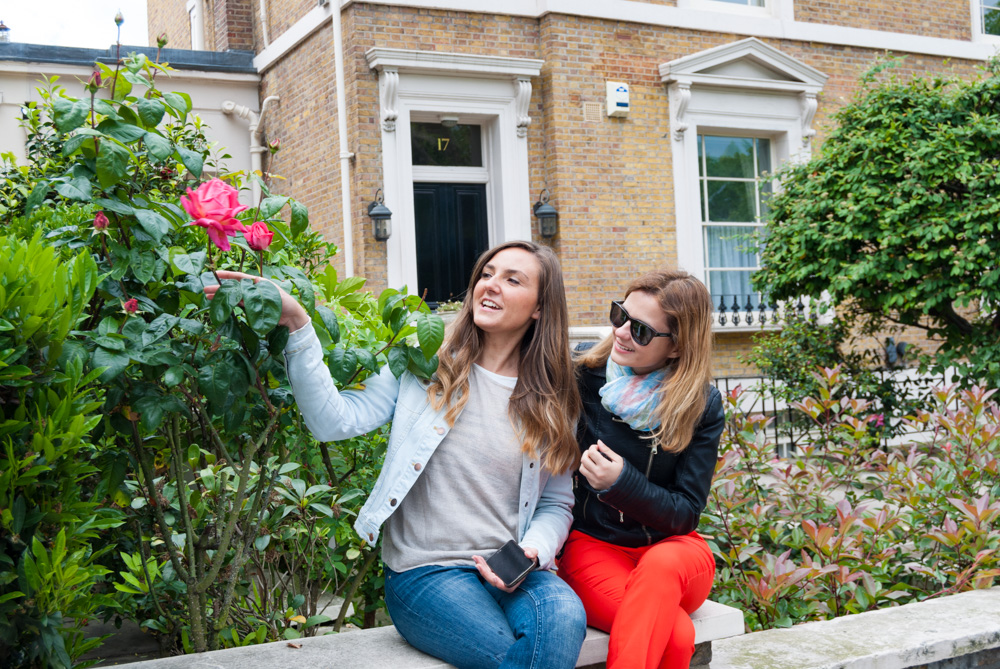 From London with love.
Last summer, Andrea reached me through my blog and asked me some tips about her upcoming trip to Athens. When Andrea and Maya came to Athens, we met for a day. It was a great day in the centre of Athens! Since then, we kept in contact and on the 18th May she visited London. I knew some months before about her trip and I couldn't believe that in such a small period of time we would meet again in another European city!
The first two days we weren't able to see each other a lot because of work, but we managed to stroll around Covent Garden (the most beautiful yard in the centre), Neil's Yard.
I believe the most notable time, would be during the weekend where we spent much more time and the weather was getting better and better!
Our little journey started from Little Venice in a sunny Saturday for a coffee at Waterside Cafe and many photographs around and in the canal!
London looks much more appealing under the sun!
Our next stop was a bit further, to Saint James Park and Buckingham Palace. At that point, it started to rain but luckily not for a long time…
We then headed to one of the most sweet shops in the city, Choccywoccydoodah (I know!) in Carnaby. There was a waiting list, and we waited around 40 minutes on the ground floor, around all the beautiful creations made of chocolate! They also treated us with chocolate bites which made our waiting more sweet. This shop always makes me believe I am somewhere in Charlies chocolate factory 😋
On Sunday, we started our trip strolling around the beautiful mews around Paddington before we head towards Hyde Park. Andrea wanted so much to see a squirrel that literally she was talking about that the moment we saw one somewhere in Hyde Park. This little fellow was so cute and we also managed to take some pictures as we stayed some time there. So adorable!!!
Next stop was in the incredible Peggy Porcschen in Belgravia! Probably the most Instagramic (is there such word?) and prettiest cake shop we've ever been! I was amazed by the pink shopfront, the flowers… the cakes…. everything! I really can't recommend this little gem enough! Among with coffee and tea we ordered a cookies & cream cupcake, and a Glorious Victoria layer cake which was tasteful! 
After 4 days in London, experiencing all four seasons (that's London weather), another beautiful journey comes to an end. Only that it felt like much more than just 4 days! Being with a friend, sharing the same taste for places, enjoying the same things and sharing thoughts that only close ones can share, is wonderful!
I hope we will meet again very soon! 
Until next time ♥