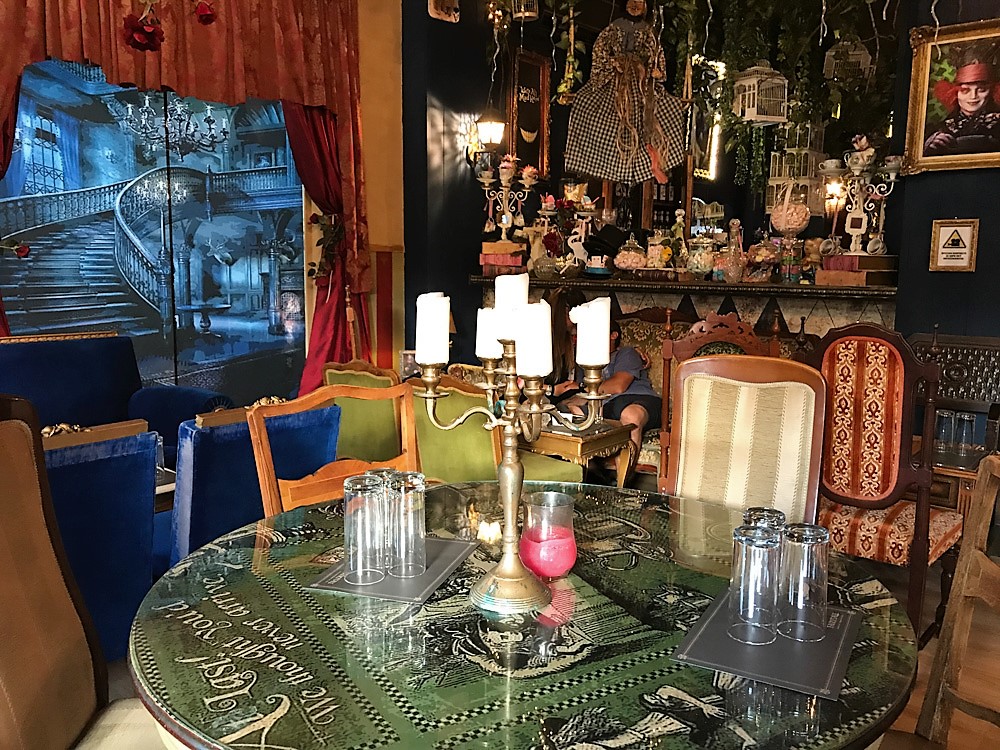 Fairytale in Athens. 
Follow the rabbit! 
This is exactly what we did as the first thing you see at the entrance is a white rabbit! I love themed café shops and I am so happy I had the chance on my last trip to Athens to visit this and Little Kook! But it was my first time to visit Fairytale and couldn't wait to taste its delicious cakes and a cup of coffee!
So Fairytale is a themed café shop mostly  inspired by Alice in Wonderland but there are also references to Peter Pan, Corpse Bride, The Beauty and the Beast etc. The owners, love Disneyland so much, that they wanted to create a cupcake shop in Athens with a fairytale atmosphere. And they did it!
It's the place where you see witches, broomsticks, the White Rabbit, Alice, the Mad Hatter, the Red Queen, Peter Pan and the Hookah-Smoking Caterpillar. The whole experience will transfer you into a fairytale dream, -maybe inside a witches' castle- and even if you feel that it is kind of spooky, you will love it! 
Cakes are in big portions and we tried Red Velvet in a Jar and Fairytale Cheesecake. Yum!
Fairytale is located in Nea Philadelphia, a suburb of Athens 6km north of the city centre. 
Fairytale
Tripia 48
Nea Filadelfia 143 41
Until next time 🎃