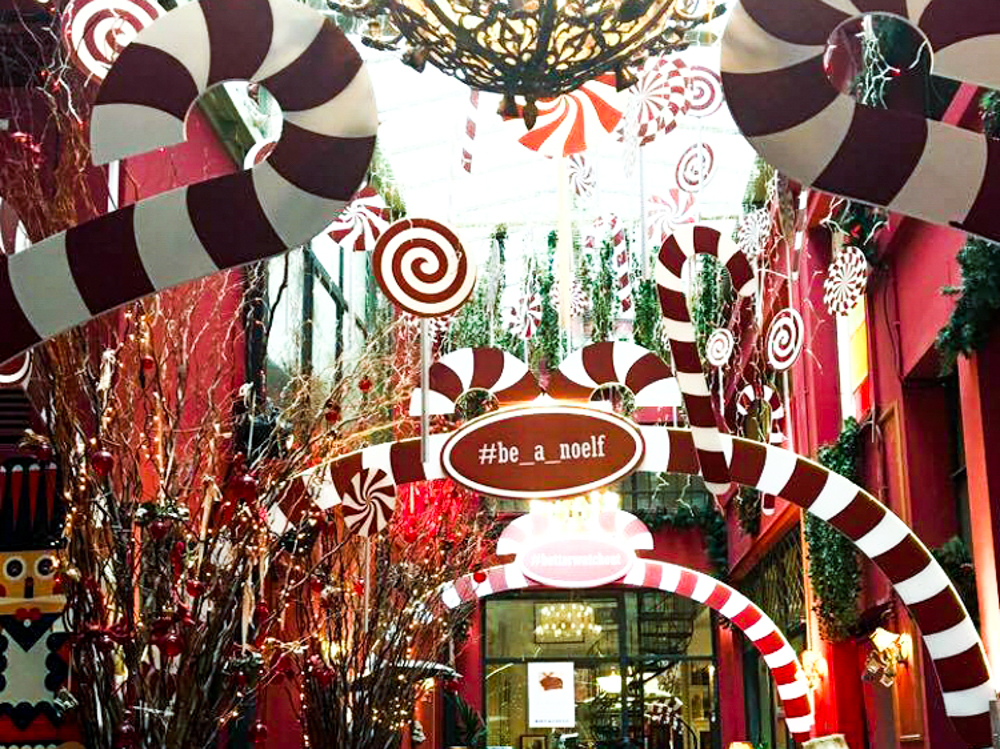 Christmas time in Athens.
I love Christmas! I love the decoration, the Christmas tree, the ornaments, the Christmas treats, but most of all, the happy mood! It's the time of the season where we gather all together, we listen to Christmas carols, we eat a bit more –but we don't mind- and we watch Christmas movies! Did I also mention that we exchange Christmas presents?
So what's not to love about Christmas?
Since I was a little girl, I was always curious how other countries celebrate Christmas and what are their traditions.
I happen to be raised in a family who literally celebrates Christmas since it's my father's name day (we celebrate name days in Greece). Also Epiphany (6th January), is my mother's name day. So I am used into throwing Christmas dinner parties. After so many years, I believe that this has become a family tradition.
Regarding the Christmas traditions in Greece:
We decorate the Christmas tree and place ornaments around the house some weeks before Christmas (I personally prefer on 1 December or sometimes a bit earlier) and we usually leave it until 8th January.
Children are going from house to house, singing the Christmas carols on Christmas Eve and the New Year's Carols on New Year's Eve.
Our Christmas traditional treats are Melomakarona and Kourambiedes. Melomakarona are made mainly from flour, oil, and honey and you may find the recipe here in my blog. (They are delicious!)
The main ingredients of Kourabiedes are butter and almonds, while they are layered with icing sugar and they taste amazing!
We cut Vassilopita, the New Year's cake at the midnight of the New Year's Eve. It contains a hidden coin, which gives a good luck for the New Year to the receiver. At that time, we exchange presents as Santa Claus (Agios Vassilis in Greece), is coming on New Year's Day in Greece.    
As for me? I love all Christmas traditions! Generally, I am adopting whatever I love and I make it my tradition. For example, some years ago, I happened to bake Kanelbullar (cinnamon rolls), during Christmas time and I shared the treats with everyone. I know that Kanelbullar is not a Christmas treat, but it is usually served in Fika (a Swedish coffee-break concept which I love – similar to English Afternoon Tea concept), but anyway I don't know how, it became my tradition for Christmas ♥
Some of my suggestions when you are in Athens during Christmas:
Visit Noel and Little Kook. They can be very crowded, but have patience! They are very Christmassy!!
Below, there are some photos during my Christmas time in Athens! The places I visited in the photos are: Noel, (great for coffee, brunch or a cocktail later at night), Portatif, (a cozy café-patisserie), Mr Dim (probably the best Asian food in Athens), and Hοbbs (an amazing all day café bar in the suburbs).
What are your Christmas traditions?
Have a lovely and healthy new year everyone!