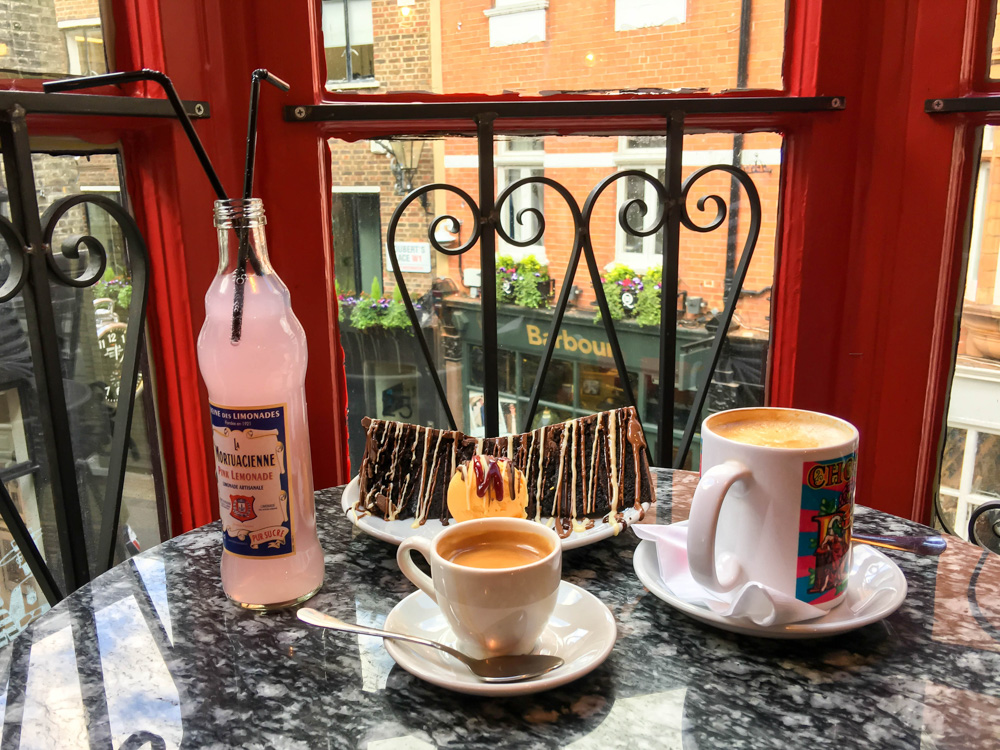 Choccywoccydoodah.
Only one thing comes in my mind now…
It's Supercalifragilisticexpialidocious!
Even though the sound of it, Is something quite atrocious! If you say it loud enough, You'll always sound precocious
Supercalifragilisticexpialidocious!
When we first visited this shop, I had no idea what I should expect. We just wanted to have a coffee and maybe some desert, so I looked at my saved places in my mobile. Choccywoccydoodah was (lucky for us!) close to where we were and so we visited. So…
Firstly, I love the name of it! I have no idea of the correct spelling but it's funny and reminds me of Supercalifragilisticexpialidocious! Secondly, I loved the colours of this shop, vibrant red and black! So, once I entered, I saw an amazing boutique shop.. everywhere i looked were art creations made out of chocolate… then we moved to the first floor (Bar du Chocolat) where we tasted a layered chocolate cake along with coffee and pink lemonade! Mmm… sweet!
Just remember that if you visit it during weekends, there might be a waiting list.
Choccywoccydoodah
30 – 32 Fouberts place , Carnaby ,
London , W1F 7PS
Until next time ♥