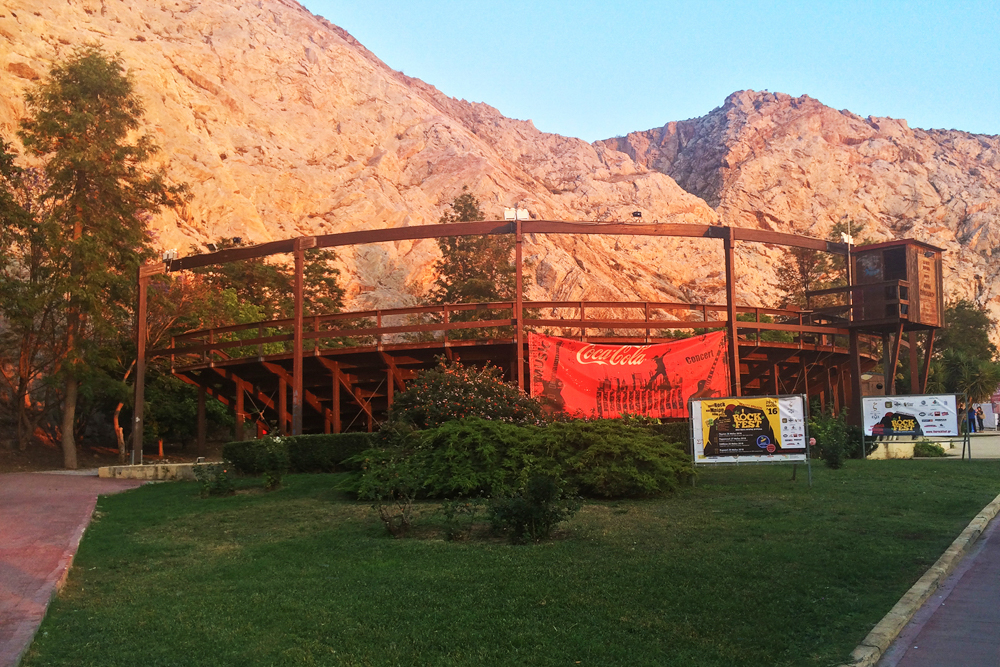 Beer Festival RockFest.
Yesterday I went with a friend of mine to the 1st Beer Festival RockFest a 4 day beer festival at the Vrachon Theatre in Vyronas.
Just for the record, I am not keen on drinking alcohol but who cares? I am going to a rock festival. The weather is fine, the atmosphere will be festive and there will be live rock music. That's all that matters! So, why not?
The weather was hot, so I did not bring a jacket with me – something that I regretted around 22:00 where it started getting somehow chilly.
We arrived at the festival around 20:00 and since I was hungry, we went straight to buy something to eat. The nice man that was selling sandwiches said to us that they do not accept money and transactions can be made only through "rock coins". Therefore, we had to go to the box office to buy "rock coins" and use them at the various stands, to buy food and drinks. (1 "rock coin" equals 1 euro). All the prices of all products were written at the box office, so you do not have to go back and forth everytime you want to buy something.
The various brewery pavilions accommodated more than 100 beers from around the world and about 60 of them was draught beer. However, the "Rock Fest" was dedicated mostly to Greek Microbrewery so there were about 15 microbrewery importers from all regions of Greece that represented their products. The beer prices were set low, beginning from 2 euro. 
I got Schöfferhofer Grapefruit, a wheat beer mix (just 2.5% alcohol by volume :P) and it was really tasty!  The bands that performed live were Big Nose Attack and Cyanna Mercury and they were playing blues-psychedelic and rock 'n' roll.  
On the cons, I would expect more variety on "beer food", but overall, I think that the festival was a success and I hope to be held next year as well.