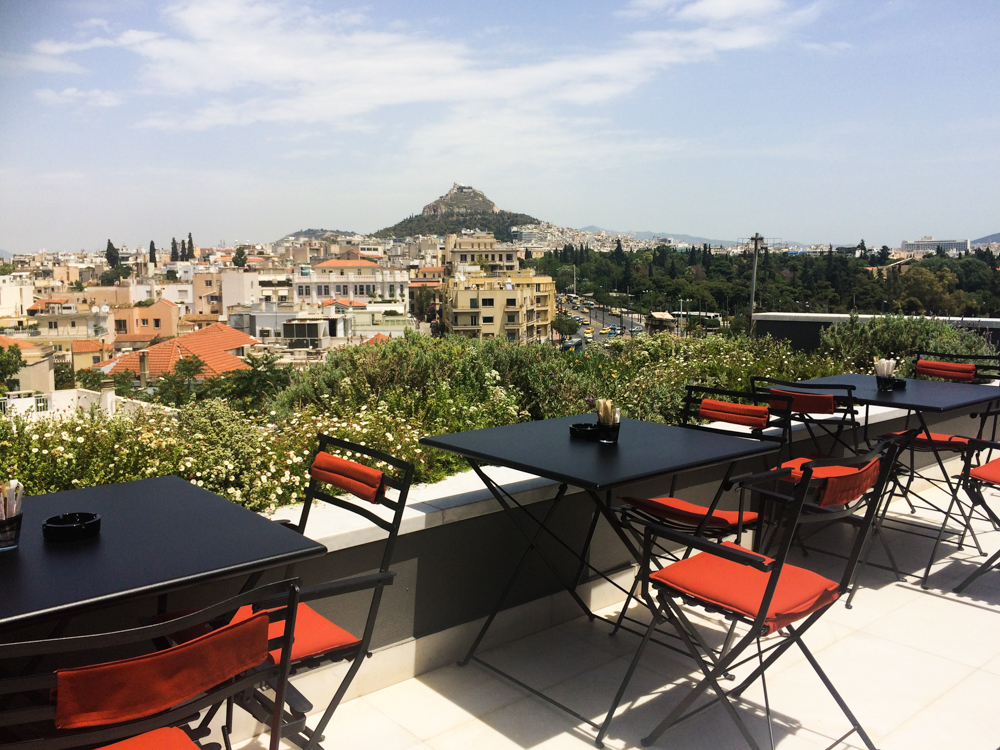 AthensWas Rooftop.
Some days ago and while I was strolling around the well-known pedestrian precinct Dionysiou Areopagitou, I found this boutique hotel that is located just in the beginning of this historical street. I could not resist to the view that would -definitely- offer, so I jumped in and asked if the rooftop was open at that time.
So, minutes after my new discovery I found myself in a beautiful rooftop and with the most stunning view of the city center. The Parthenon, the Lycabettus Hill, the Temple of Olympian Zeus and the surroundings. I started snapping photos of this breathtaking view and the inside of this dining restaurant with a glass roof.
The personnel were really welcoming and polite and they let me take pictures all around the place.
I enjoyed my coffee with "the beauty all around us" (as it was written on the sugar sticks), in a sunny, -yet a bit windy- summer evening. The Modern rooftop dining offers both full meals, light snacks and signature cocktails. The materials that are being used, are from the Greek cuisine, while the influences are of the French and the Japanese fusion cuisine.
I've been also informed that through reservation, you can enjoy a private dinner with your beloved ones or with your significant other. Just so you know…
For me, it was the perfect influence for writing for my upcoming posts. They will regard Athens walking tours, starting of course from this historic and – as many will agree – most beautiful pedestrianized street of Athens. Dionysiou Areopagitou Street.
PS: The photos were taken on two different days. 
Until next time ♥
Hugs and kisses
MODERN rooftop dining
5, Dionysiou Areopagitou Street 11742 Athens