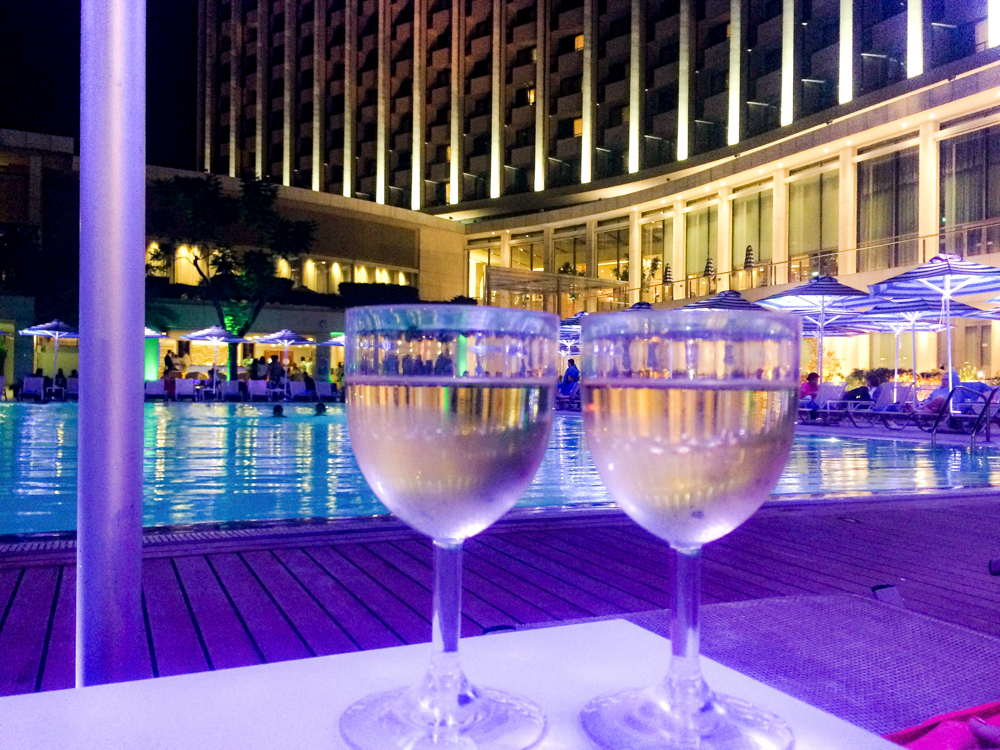 Athens Hilton Pool Party Event.
From the beginning of this summer, me and a friend of mine wanted to plan a night out, at the Hilton's Hotel swimming pool. Every Thursday, they were having a night pool party. However, petite troubles in our way didn't make it happen, at least not before September. It was the last days of August when we saw the Hilton's night swim event (again) and we decided to go.
This happened in 1st September and not only was my name day, but my friends' as well. So it was the perfect timing to celebrate our name day in the most leisure and luxury way. In a chic pool party, in the center of Athens during a warm summery night.
So, I wore my swimming suit, a vacation dress and summer shoes and we headed to the most central part of Athens for a night swim. It sounded really fun! Friends were calling to wish us happy name day on our way to the hotel and in the end, instead of us two; we were around ten people at the party.
We paid an entrance fee for the event that included a drink, swimming in the pool and a beach towel.
We arrived early (at 21:00), so we could decide which sunbeds to occupy. I took the chance to take some photos of the place (being quite empty by that time).
Then we had our drinks. The atmosphere was fantastic and it was being accompanied with a wonderful music. We took a dip in the pool and started taking snaps of each other only to decide afterwards that none of the photos was good.
Anyhow, that couldn't ruin our night out. The event was successful and I wish I could do this a million times in the future!
Who doesn't like being spoiled anyway?
Until next time! ♥