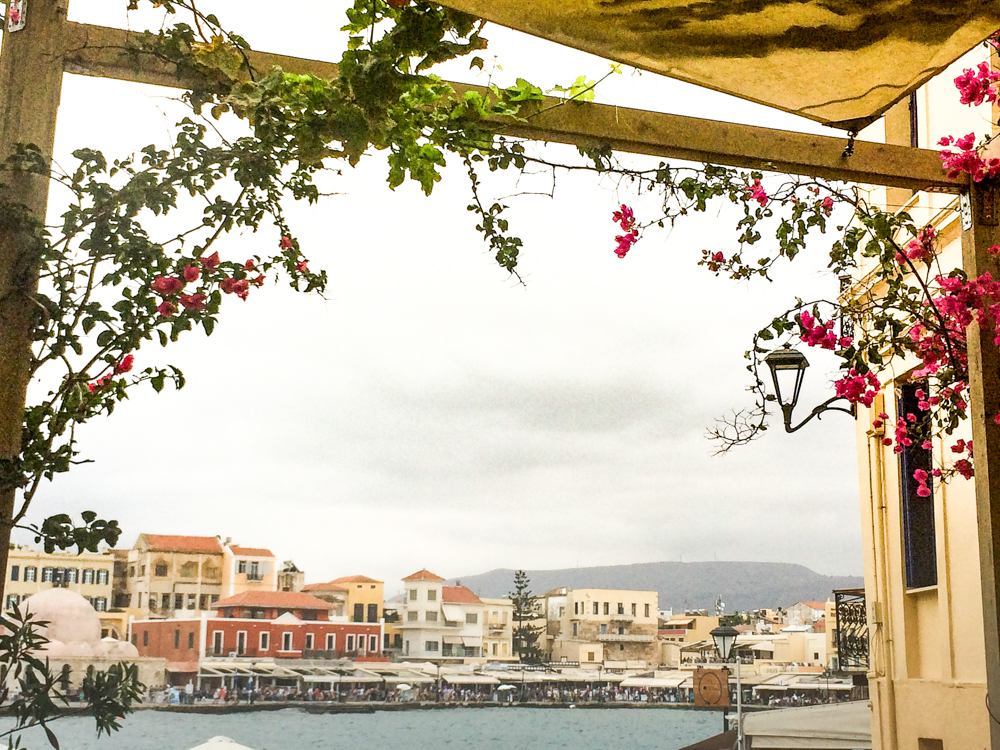 A trip to Chania by The Athenian Girl.
The past week was difficult for me to work for The Athenian Girl blog since my summer vacations were ending. Therefore, I found it really hard to concentrate on my writing. Instead, it has been really easy just to lie on the beach doing nothing. Don't blame me, you know the feeling 🙂
By the time I am writing this blog post I am back to Athens and I have decided to dedicate this blog post and the next one to my holiday destinations of this summer. That is Chania and Pelion.
In this blog post, I will write my tips and my suggestions in case you are visiting lovely Chania.
Chania, is located in Crete.

It doesn't feel like you are on a small island. You are in fact just in a small part of a bigger island (and one of the biggest of the Mediterranean Sea). Chania prefecture has so many things to do and explore, so just remember that it will

make your life easier if you rent a car

to cover the long distance journeys.

If you want to stay close to the beach bars, but in a small distance by car to the old town

, then you should look for a hotel or for an apartment to rent in the popular tourist area of Platanias. Instead,

if you prefer the center

, I would suggest to stay 

in the old town of Chania

.

The old town of Chania

is very romantic and you must definitely visit it. I have written a detailed blog post about the old town and the Venetian Harbour of Chania.
Chania prefecture has

some of the most beautiful beaches of Greece

that you must not miss. The exotic scenery of

Balos lagoon

, the awarded

Falassarna beach

, my personal favourite

Elafonissi beach

and Kedrodasos beach

that is

 filled with cedar trees, are absolutely amazing and you will surely love them.

You will need a car

in order to reach these beaches or you may advise a tour operator how to visit those beaches with organized excursions. Just remember to

check for the wind

, as you might not enjoy your time there if the weather is windy. Some other thing to remember, is that during July and August all beaches are really crowded.
My

favorite place to drink coffee 

at the Venetian Harbour is at the AlCanea boutique hotel, located just next to the

Firkas Fortess

, where you can enjoy the beautiful view of the old port of Chania. Bizoudaki is within a walking distance from the old port, at

Splantzia quarter

(about 10 minutes, depending on where you are) and is also one of my preferred places for a morning coffee.

Splantzia quarter

of the old town, is the liveliest spot of the town. The

town's evening meeting point

is on

Ntaliani street

. Don't miss the chance to visit it during your stay for a drink!

Eat Cretan cuisine at "

Kouzina e.p.e.

"

If you want to eat a crepe, then you must visit

A la Crepe at the old port.
Eat "Zoumero" (chocolate sponge cake drenched in hot chocolate syrup, served with whipped cream) at Koukouvagia (10 minutes drive more or less from the city center) and

enjoy the panoramic view

of the city of Chania as well as the old harbor during sunset.
This tip is for

Rethymno

prefecture

, but if you have the time, you must also visit the idyllic

Preveli beach

and its Palm Forest.
One of my best memories from my childhood years is the

open-air cinema

Attikon. I always choose to watch a move during my holidays in Chania. This year I watched Woody Allen's "Cafe Society" and it was really good!
If you love adventure, Chania prefecture has much to offer! You can hike at

Samaria Gorge, one of the longest Gorges in Europe

(for more information, you may see my blog post about Samaria Gorge National Park)
If you love extreme sports, Aradaina Bridge is 138 meters high and is in the municipality of Sfakia, in Chania prefecture. It is the

highest bridge for bungy jumping in Greece and the second highest in Europe

.
If you want to

buy local products,

visit the

Agora of Chania

, at the borders of the old and the new town. You may read more about local products and Cretan Cuisine, in my blog post here.
If you love beach clubbing and beach bars, then visit the 

Cabana Mare Beach Resort

and Ammos & Ilios. 
If you love free camping, then you will love Gavdos, a petite island for camper lovers south of Chania prefecture.
Last but definitely not least,

don't forget the one and only thing you need for your holidays! Good mood!
Below you will find photos of Falassarna beach, Kedrodasos beach, Preveli Palm Tree Beach,  the old town of Chania as well as the new town of Chania.
More tips about Chania, will follow next year 🙂
Until next time! ♥