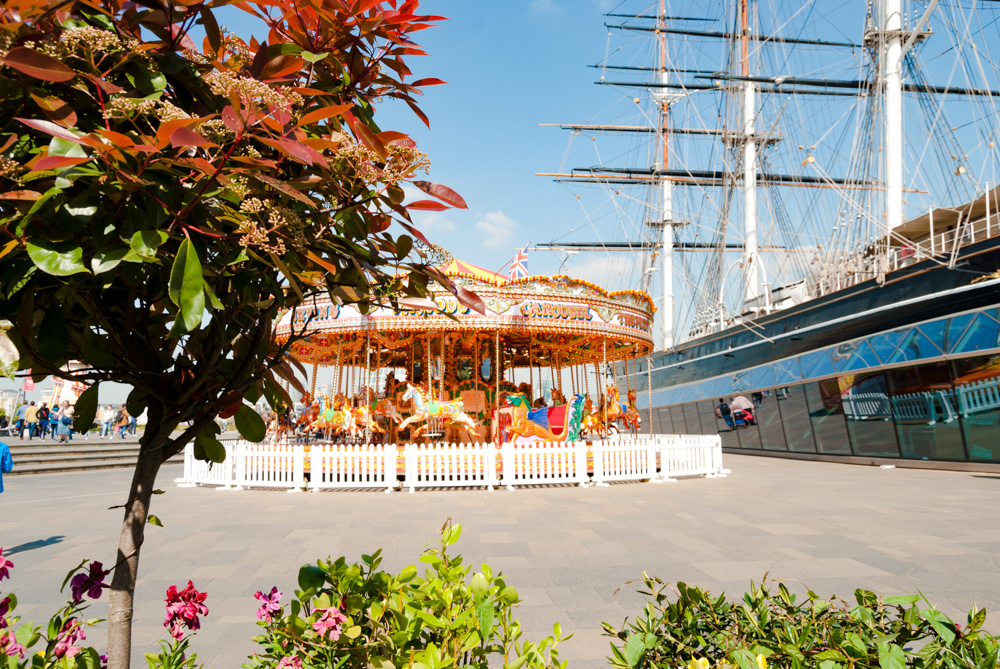 A day in beautiful Greenwich.
During April, the weather in London has treated us really well, having super sunny days! The temperature was also high with the peek reaching 25 degrees!
One of these days with a fantastic weather, we visited Greenwich.
For me, the journey to Greenwich, starts from the driverless Docklands Light Railway (DLR) where I always prefer to be on the first carriage and watch the view. The scenery is also amazing as the route between Canary Wharf and Cutty Sark, is between skyscrapers.
Greenwich is a really beautiful area with lots of tourist attractions that are worth paying a visit. It's a little bit outside the central London and you kind of feel like you are in the countryside. … even though Canary Wharf and all the skyscrapers is very close!
So, the first thing we visited was Cutty Sark on the riverfront, one of the fastest and slickest clipper ships ever made. I was amazed by its beauty and charm and I believe that every photo proves this!
We went for a beer and a quick snack to the pub The Gipsy Moth, right next to the Cutty Sark and we loved it! We sat outdoors and the view we had was actually the featured image of this post. The pub had a lovely deco with benches and many flowers on the outdoors. On the plus, it was also my first time of the year to sit outdoors and feel the warm weather. So, I can't wait for the weather to be warm again just to revisit this pub!
After Cutty Sark, we had a little walk to the town centre of notable Gregorian and Victorian architecture. Then we moved ahead to the Royal Observatory, the home of the Prime Meridian of the World and Greenwich Mean Time (GMT) from which all time on Earth is measured. The route we followed, was towards the Greenwich park. The path was stunning because everything was blooming. But the most amazing part was when a squirrel photobombed in our camera, with an acorn in his mouth! It was so cute!!!
At the Royal Observatory, we visited the exhibition and we really geek out over the history of time-counting. In the courtyard,  we also took photos in the Prime Meridian line, which the longitude is defined to be 0'0'00".
Don't forget to buy a certificate from the gift shop which declares that you stood astride the world's Prime Meridian in  the Courtyard of the Royal Observatory. I believe it's a great souvenir for this day!
Until next time♥